Ants
Shop EcoPest Supply's line of natural ant treatment powders. Ants are pests that plague homeowners all over the country. When they come crawling, turn to EcoPest Supply's line of eco-friendly, dependable, effective ant treatment products to get the job done right - the first time around.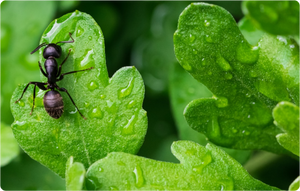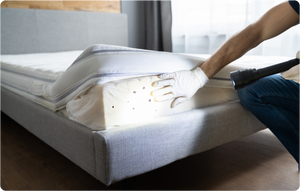 Bed Bugs
Gone are the days of trying treatment after treatment without finding success in getting rid of bed bugs. Your bed can become a place of comfort for you again with EcoPest Supply's Bed Bug Blocker line, catching pesky bed bugs before they even make their way up to your mattress.
Flying Insects
Finding a fly or two in your home is a virtually unavoidable problem. But when those one or two flies become a noticeable swarm, turn to EcoPest Supply. Our minimally invasive solutions for flying insects will help you reclaim your space without having to fumigate.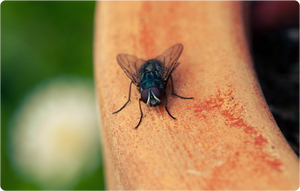 Cockroaches
For many homeowners, cockroaches inside of a home is a cause for panic. Many other cockroach solutions require up-close encounters and unmatched precision. EcoPest Supply's Powder Duster delivers an easy, accurate dusting of diatomaceous earth (DE) powder that can be used inside or outside of the home.
Other Common Pests
Whether you are looking to find a solution for your home, garden, or anything in between, EcoPest Supply can provide a natural, effective, dependable solution.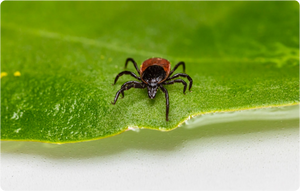 Free Shipping | 24/7 Customer service | Delivery to your doorstep